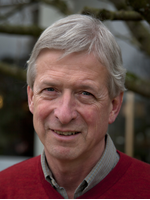 Bellagio, Italy – Between the 22nd and 26th of October 2012, the Council on Health Research for Development (COHRED), with support from the Rockefeller Foundation, held a meeting on fair research contracts and contracting in research for health.
At the three-day meeting, held at the Foundation's Bellagio Center in Italy, participants kick-started the process of identifying practical steps and tools for developing model contracts and contracting guidelines to support low- and middle- income country (LMIC) institutions and governments engaging in research for health with high income partners.
During the meeting, participants began to develop potential resources for fairer research contracting, in the form of model contracts and checklists, contracting and negotiation guidance, and a global advocacy strategy for adoption of 'best practices.' These outputs aim to address key challenges faced by LMIC institutions in research contracts, which include issues around data and sample ownership, post-study benefit sharing, finance and administrative costs, institutional frameworks and policies, intellectual property rights, capacity building/transfer and relevant legislation for governing contracts.
COHRED will continue to take the lead in driving this initiative, with the support of a diverse consortium of interested and committed partners from the Bellagio meeting. On behalf of their organisations, participants pledged support for the pooling of model contracts, needs assessments and surveys of institutional networks. They also offered to provide their expertise, advice and case studies of what has worked and what has not. This will also be backed up with financial assistance to move the initiative forward.
Negotiating equitable research partnerships remains a central issue for LMIC institutions. COHRED's fair research contracting initiative aims to identify best practices and legal resources for the research contracting and negotiation process that would be useful in the following three situations – where there is no lawyer, where there might be lay personnel who could be trained, and where there is a lawyer or legal expertise.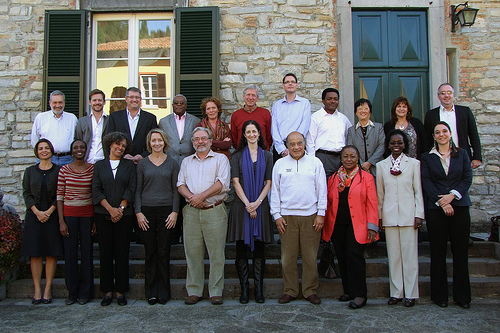 This is of particular importance given that the absence of legal resources within LMIC-based research institutions has often led to unequal power relationships between the institutions and their funders – donor agency, research council, foundation, private company or a research institution from a high-income country.
Participants (see photo on the right) at the fair research-contracting (FRC) meeting argued that this relationship should be mutually beneficial. While for the scientist and the funder, the major focus of the contract is the research protocol, the legal and capacity building aspects are equally important for a successful partnership.
Participants came to the meeting with contrasting experiences, representing diverse perspectives from research institutions, development partners, foundations, donor agencies, non-governmental organisations' (NGOs), academic institutions, the private sector and other groups. Their willingness to share both successes and shortfalls in their past experiences ensured that they had a good understanding of the factors that could influence contracting in partnerships for research. Innovative suggestions and practical, actionable steps were generated, and plans for how to package these and make them available were also tabled. Participants' expertise, perspectives and experiences were invaluable in informing this process.
The outcomes from the Bellagio FRC meeting are also expected to culminate in an interactive space on COHRED's Health Research Web (HRWeb), where guidance on process and content is available to countries and institutions negotiating research contracts.
For more on the participants, proceedings and outcomes of the meeting, go to: http://www.cohred.org/bellagio-meeting/
Best wishes,
Carel.