Previous Board Members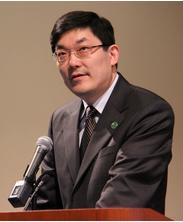 Dr. Wen CHEN
Professor of Health Economics, Dean, School of Public Health, Fudan University (Shanghai, China)
Professor CHEN received his Ph.D. degree in social medicine and health management from Shanghai Medical University in 1998 and completed research fellowship at School of Public Health, University of California at Berkeley from August of 2000 to May of 2001.
Currently he serves as the Dean of the School of Public Health at Fudan University. He also served as consultant for World Health Organization and World Bank programs, greatly contributing to HPSP Pilot research study in Ning Xia Hui Autonomous Region from March of 2008 till December of 2009, and World Bank AAA project from May to August of 2004.
Prof. Chen is often invited as investigator and advisor by national and municipal governments for various research programs in the field of Chinese healthcare system, national and provincial health insurance, pharmacoeconomics, pharmaceutical price regulation, health financing, and etc. He had more than 100 publications on international and Chinese health economics and management journals.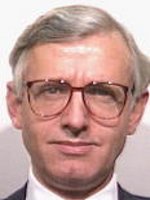 Dr Ok Pannenborg
Dr. Pannenborg worked for UNHCR, WHO and NGOs in Africa, Asia, Latin-America and Europe. In his home country he served in senior strategy and research positions at the Netherlands Ministries of Health and of Foreign Affairs. He was a Professor of Social Medicine & Epidemiology, before joining the World Bank in the mid-1980s. At the World Bank he mostly worked in technical and management positions in Asia and Africa. He recently retired as the World Bank's Chief Health Advisor/Director and Chief Health Scientist. He now serves as Chairman of the Netherlands Government Commission on Global Health Research, the Global Health Advisory Board of the Royal Tropical Institute in Amsterdam, as well as the USAID/CapacityPlus Global Advisory Board for Strengthening Health & Medical Schools in Developing Countries. He continues to advise Governments and international agencies on health systems reform, especially with regard to research, science & technology and innovation, pharmaceutical development, human-resources-in-health (both education and research) and health financing developments; he serves on various multilateral, academic and national global health committees, as well as NGO and foundation boards around the world. Dr. Pannenborg received his education and training from the schools of law, tropical medicine & public health, and business & management at the universities of Groningen, Amsterdam, Toronto and Harvard. With his family he lives in Bethesda, Maryland, the U.S.