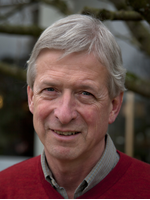 The growing volume of research in low-and middle-income countries (LMICs) is welcome[1], but it also brings with it a number of new challenges for research institutions and government departments dealing with research in LMICs[2]. The necessity for LMIC institutions to have access to the legal resources and capacities to negotiate fair partnerships with their funding partners has become more important than ever.
This is of particular importance given that the absence of such legal resources within LMIC based research institutions has often led to unequal power relationships between the institutions and their funders – donor agency, research council, foundation, private company or a research institution from a high-income country. This relationship should be mutually beneficial. While for the scientist and the funder, the major focus of the contract is the research protocol, the legal aspects are equally important for a successful partnership[3].
Whilst this scenario cuts across the research sector in general, with regard to the research for health sector a series of review processes that have involved agencies such as the International Centre for Diarrheal Disease Research, Bangladesh (ICDDR,B), the World Health Organisation, the Council on Health Research for Development (COHRED) and other leading health research institutions have led to the identification of a recurring set of issues that create imbalances in research partnerships. These have included situations whereby the funder claims ownership of data and intellectual property rights even though a LMIC institution collected the data.
In other instances, draft contracts restricted the right to publish data and even contained language that would allow the funder to change the report before publication. The wide variety of contract formats developed by funders also often complicates the process for institutions in LMICs.
In 2011, COHRED kick-started its fair research contracting initiative to support LMICs – where negotiating equitable research partnerships remains a central issue. As such, this initiative seeks to clarify the contractual problems experienced in research relationships between institutions in LMICs and high-income countries and, in particular, to focus on those issues that can be effectively addressed by developing and implementing guidance on research contracting in which the rights, responsibilities and requirements of all partners are recognised and addressed in an equitable and transparent manner.
In line with this initiative, between the 22nd and 26th of October 2012, COHRED, in partnership with the Rockefeller Foundation, is organising a key engagement on fair research contracting, to be held at the Foundation's Bellagio Center in Italy.
The meeting will bring together, scientists and researchers, along with participants from foundations, donor agencies, non-governmental organisations' (NGOs), businesses and other groups, to frame the way forward in developing model contracts and contracting guidelines to support LMIC institutions and governments engaging in research for health with high income partners.
Better contracts are key to improving financial support for institutional and research capacity building thereby enabling research institutions and governments of LMICs to build the competencies needed to become more self-sufficient in concluding research contracting and research.
The guidance documents resulting from this meeting will address the following issues among others: data and sample ownership, post-study benefit sharing, finance and administrative (indirect) costs, institutional frameworks and policies, intellectual property rights, capacity building / transfer and relevant legislation for governing contracts.
Another outcome of the October fair research-contracting meeting is an interactive web-based service where guidance on process and content is available to countries and institutions negotiating research contracts.
For a full listing of the organisations that will be participating in the meeting go to our dedicated page on the meeting at www.cohred.org/bellagio-meeting
You can also get updates to the proceedings by following us on Twitter: @cohred and also on Facebook: 'cohredgroup'.
For further information and media queries, please contact Andrew Kanyegirire on email: andrew@cohred.org
Best wishes,
Carel.
---
[1] Monitoring financial flows for health research. Geneva: Global Forum for Health Research; 2006.