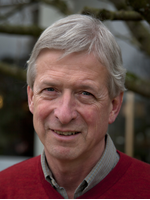 Earlier this month, the Council on Health Research for Development (COHRED) participated in theIrish Forum for Global Health's 2012 conference, which had the theme Pathways to Health. The two-day meeting was well-received by participants: it contained stimulating research, inspiring keynote addresses and a central focus on the topic of human resources for health. There was even the opportunity for a little dancing….
In particular, we at COHRED were pleased to see that in the conference statement, the importance of strengthening national research for health systems was highlighted as a key issue. At the very heart of COHRED's mission is the conviction that all countries, no matter how poor, should invest in establishing and strengthening sustainable systems for research for health. This is by no means a new message – it is a message from our origins, first affirmed in the landmark report of the Commission on Health Research and Development. It is important to highlight that we mean 'research for health' and 'research for health systems'. We advocate systems that strengthen a country's ability to conduct any research – environmental, agricultural, water sanitation – which also protects and promotes the health of the public.
Having a strong system for research for health helps to ensure that it is countries – rather than external influencers – that are in the driver's seat when determining the priorities for research for health. In addition, it is clear that research and innovation are critical drivers of development and that the strengthening of national research capacity not only provides both an effective and practical course of action to maximise health outcomes, but also to achieve broader technical and socio-economic development.
COHRED maintains an active portfolio of work in this area. We are currently working with The New Partnership for Africa's Development Agency (NEPAD) towards strengthening national capacity to govern research and innovation in African countries. This programme, Research for Health Africa (R4HA), focuses on the implementation of practical tools and methods for Governments and institutions to use in research. It also allows for the sharing of best practice through a co-operative platform. Working initially with three African countries: Tanzania, Senegal, and Mozambique – the goal of R4HA is to build strong governance systems for managing research for health. The programme aims to go beyond the three countries to set the regional stage for the exchange of expertise on strengthening governance of research and innovation.
We continue to actively work within Latin American countries and we recently convened the successful 2nd Latin American Conference on Research and Innovation for Health. We are building closer relationships with the Arab countries – and are in the planning stages of convening a think tank in Bellagio to harness the opportunity of the Arab Spring to promote research and innovation for health in the Arab world. We continue to actively contribute to the research dialogue in this area, most recently reflecting on how it is that health research systems emerge.
The focus of the Irish Forum's conference was on human resources for health – acknowledging that the critical shortage of health workers is one of the greatest global challenges facing us today. We agree with the scale and the importance of this challenge: and it is clear to us that here too, strong research for health systems in-country are a central part of the solution. It is through research in countries and the application of the research results that effective, country-specific solutions can be elaborated and applied. In the case of health workers, it is through achieving a better understanding of the training needs and the incentives to stay (or to go), and the possibilities for innovative solutions – that health worker shortages can begin to be addressed.
We are pleased therefore, to welcome the Irish Forum for Global Health to Forum 2012, where they have exciting plans to convene a session aimed at further developing and operationalising some of the key messages from their conference.
Best wishes,
Carel.
You can also follow Carel on Twitter via @CarelsNews where he tweets in his personal capacity.