R4HA Team
Research for Health Africa is a partnership between the New Partnership for Africa's Development Agency (NEPAD), a technical arm of the African Union, and the Council on Health Research for Development (COHRED).  The R4HA team is made up of staff from both COHRED and The NEPAD Agency.
More about the COHRED and NEPAD Partnership
Teresa Cullen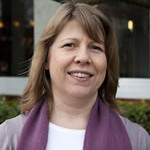 Administrative Assistant
UK
After working with COHRED for four years, Teresa moved to join the Research for Health Africa (R4HA) team in October 2011. Her role provides administrative support to the Director of Programmes, Sylvia de Haan, and the R4HA team. With a background in communications, Teresa is using her experience to provide communications support to the R4HA programme to facilitate communication, learning and sharing between the project partners. Teresa is also involved in staff communications for The COHRED Group.
Sylvia de Haan, MSc, MPH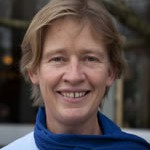 Programme Manager
Netherlands
Sylvia is a health scientist. After graduating from Nijmegen University she worked for several years in the field of environmental and occupational health in the Netherlands and in Tanzania. She has been working for COHRED since 1998. Her areas of responsibility within COHRED mostly focused on working with partners in developing countries to develop projects to improve and strengthen national health research.
Estherine Fotabong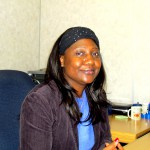 Director, Programme Implementation and Co-ordination Directorate, NEPAD Agency
Cameroon
Mrs. Estherine Lisinge-Fotabong is the current Director of the Programme Implementation and Coordination Directorate of the NEPAD Planning and Coordinating Agency (NPCA). Before that, she was the UNEP Country Liaison Officer for South Africa and the Environment Adviser to the NEPAD Secretariat. Mrs. Fotabong has a Masters Degree in Law as well as a Masters Degree in International Affairs specialising in International Policy and Practice. Before joining UNEP, she held several positions including: Assistant Lecturer in Law at the University of Soa, Yaoundé, Cameroon; Director of Policy and Strategy; WWF Central African Regional Programme Office – Biodiversity and NEPAD Programme Officer with UNEP-DGEF.
Prof Carel IJsselmuiden, MD, MPH, FFCH (SA)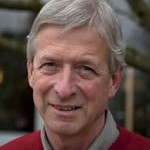 Director of COHRED
South Africa
Carel is a public health physician and epidemiologist. He has worked in rural medicine, peri-urban and urban health care and environmental health services, as well as in academic public health education and research ethics training. He has also published in various areas in applied research and public health. Carel was the founding Director of the University of Pretoria's School of Health Systems and Public Health until his appointment as COHRED Director in January 2004. Prof. IJsselmuiden, as COHRED Director, is ex-offico member of the Board. 
Bruno Kubata, PhD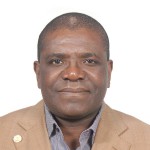 Co-ordinator of Research for Health & Pharmaceutical Innovation, AU-NEPAD
Democratic Republic of Congo
Bruno was trained in Biotechnology from Gifu University (Japan), where he worked on Bacterial Enzymes. Thereafter, he underwent a postdoctoral training for five years at Osaka Bioscience Institute before working as senior research scientist. Back to Africa, he spent three years with the US Army Medical Research Unit Kenya/Walter Reed Army Institute of Research in Nairobi as a senior fellow of the American National Research Council (NRC)/Ellison Medical Foundation USA (2003-2005). In 2006, he joined the NEPAD Agency as the Network Director of the NEPAD/BecANet (Biosciences eastern and central Africa Network), where he established regional capacity building and scientific research programmes. Currently based in Nairobi, he is the coordinator of Research for Health & Pharmaceutical Innovation. He is also a Professor of Molecular Biology and Molecular Parasitology at Kinshasa University, DRC.
Emanuel Souvairan, MA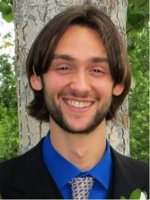 Monitoring and Evaluation Officer
Switzerland / UK
Emanuel is a monitoring and evaluation specialist. He currently supports COHRED in developing monitoring and evaluation strategies and systems with the Research for Health Africa team.
Prior to joining COHRED Emanuel worked on a series of humanitarian and development projects such as disaster relief, working with farming cooperatives, water and sanitation, developing small business initiatives, construction, microfinance, and developing humanitarian training courses. Emanuel has worked for ACTED, Charities Advisory Trust, DevEd, Health Poverty Action, People's Watch, Shelter Centre, UNHCR, UNRISD and WaterAid in Africa, Europe and South and Central Asia.
Emanuel has an MA from the School of Oriental and African Studies in International Studies and Diplomacy and an International Diploma in Humanitarian Assistance from Fordham University.
With support from COHRED Africa staff
 Boitumelo Mokgatla-Moipolai
Botswana
Boi is currently the Head of COHRED Africa office. She has worked at COHRED as a Senior Research Fellow – responsible for managing the MARC (Mapping of African Research Ethics and Medicines Regulatory Capacity www.researchethicsweb.org) project, prior to which she served as a clinician at Botswana's main referral hospital. She was awarded the SARETI (South African Research Ethics Training Initiative) Masters scholarship in 2008 and the best scholar prize in 2009.
Besides her extensive work within the African Research ethics landscape, Boi has also made noteworthy contributions in the health research ethics review capacity in Botswana.