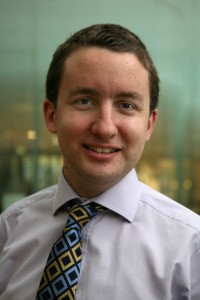 by Richard Bartlett*
At the COHRED Group Forum in April this year, the 'International Partnership for Innovative Healthcare Delivery (IPIHD)' which was launched through an initiative that studied successful models of innovative healthcare delivery from around the world, will host an interactive session on the work the organization is doing to identify, better understand and support the scaling and replication of successful models of innovation in healthcare delivery.
Everyone attending the conference in Cape Town is aware of the challenges facing health systems around the world. The rising cost of healthcare and the pressure on providing better access and quality is not just one faced by leaders in healthcare but has become an economic issue facing countries around the world. Healthcare has been growing on average at two percentage points above GDP growth in OECD countries for the last 60 years; in the US the figure is 2.5 percentage points. The sector has become one of the largest in the world and is between $6-7 trillion annually; in the US, healthcare represents 18% of GDP.
Through the World Economic Forum initiative, examples of innovation in healthcare delivery were identified where affordable access to quality care was being achieved that was being seen to be transformative in its local setting. For example, CFW Shops (Health Stores Foundation and One Family Health) in Kenya and Rwanda is able to deliver basic care for 70% of illness and 40% of the deaths in local communities. It has done this through using nurses as franchisees to run small clinics and health posts. This is both empowering the women involved as well as providing a quality healthcare service to their community.
The real challenge therefore is how to achieve scale with the solutions that are already seen to be working and the role that they play within health systems around the world; what role can innovation, typically seen in the private sector (both for-profit and non-profit), be better fostered in order to drive change in health systems and ultimately help unlock the iron-triangle of cost, access and quality.
During the sessions in Cape Town; the IPIHD will talk about the need and purpose of the work and approach that they're taking. Healthcare innovators, including One Family Health, will talk about how they're driving change in health systems they're working with and how they're able to complement the current provision to move towards better outcomes and results. The session will focus on what some of the policy changes are required in order to enable the creation of a greater role for innovation in healthcare delivery and what some of the steps required are to make this happen.
* Associate Director, 
International Partnership for Innovative Healthcare Delivery