"Institutions in Africa, Latin America and Asia outcompete the USA and Europe in access to research and innovation grants that focus on their own development"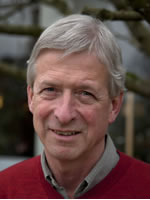 Last week, I received this email:
"On July 31, 2013, Saving Lives at Birth: A Grand Challenge for Development announced 22 Round 3 award nominees from a pool of 53 finalists – innovators who descended on Washington for three days to showcase their bold ideas to save and improve the lives of mothers and newborns in developing countries.
The nominees present not only cutting-edge technologies designed for resource-poor settings, but also demonstrate innovative approaches to delivering services and the adoption of healthy behaviors towards improved maternal and newborn health.
The Saving Lives at Birth partnership, launched in 2011, brings together Grand Challenges Canada (funded by the Government of Canada), the U.S. Agency for International Development (USAID), the Government of Norway, the Bill & Melinda Gates Foundation, and the U.K.'s Department for International Development (DFID). The grand challenge is a global call for groundbreaking, scalable solutions to prevent infant and maternal deaths around the time of birth.
There is a short description of each award in this blog, which ends with, "While it's not stated explicitly, the main focus for Saving Lives at Birth appears to be the continent of Africa as per this video animation which represents the organization's goals and focus."
Congratulations to all who submitted, all who were shortlisted, and all who were finally selected. I truly hope that this latest Grand Challenge will result in scalable, implementable solutions to mothers and children.
But, I have a question. Why is it that of the 22 awards, 19 go to institutions in the USA (14) and Italy (1), UK (1), Australia (1), Canada (1) and Spain (1) and only 1 to Latin America (Guatemala) and 2 to Africa (Senegal, Uganda), and, in fact, the Senegal award is to a US organisation (Africare). That makes it only 2 out of 22 awards that go to countries and institutions that are directly affected by the worst maternal and child health outcomes after birth – the subject of this Grand Challenge.
While research and innovation sponsors/donors may state that 'knowledge is universal', 'it is more efficient to do research in centres of excellence' and, therefore, 'if a breakthrough invention made in the USA, this will also benefit a poor person in Africa' – and while low and middle income countries may think they can rely on external research to solve their domestic health problems, we know by now that this is not necessarily true. Why otherwise do people in under-resourced areas still suffer and die from conditions that are eminently treatable or preventable, or, why do the same funders have to resource "access to medicines campaigns", for example?
It is, perhaps, not surprising that the USA captures the bulk of these awards: as a nation, they have invested in health research, locally and globally, more than anyone else, at least, until now. Just looking at the geographical distribution of scientists in the world tells you this story even better.1 They are good and they are set up to compete for such grants. But their science and research policies are geared towards invention, innovation and excellence, not really to achieving health equity.
There is even more in this particular Grand Challenge: also the donors all come from high income countries – probably asking questions and providing funding for research that makes most sense to them.
These are perhaps the two key reasons why the absence of substantial African, Asian Latin American participation is disturbing – both in getting the research awards, and in awarding them. At the beginning of the 21st century, it seems improbable that progress in global health through research still has to rely on high income country funders and high income country researchers. How and when will that change ?
Had there been more great submissions from Africa and other low and middle income countries, I am pretty sure that more awards would have been allocated there. So, it is really important that the results of this round of the Grand Challenges be pointed out to governments and research authorities in low and middle income countries – as evidence of of the grave lack of research and innovation competitiveness in matters of life and death that matter most to Africa, Asia, Latin America, and elsewhere in the developing world. Governments there need to become far more assertive and pro-active in creating an environment in which science and innovation for health, equity and development can flourish.
The target could be simple: the next Grand Challenges should feature at least 25% awardees in low and middle income countries. Those sponsoring the awards have a responsibility to support that. And, countries interested in pursuing this target – feel free to call us if we can be of assistance to help you achieve this!
Carel IJsselmuiden