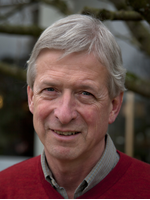 In July 2012, the Council on Health Research for Development (COHRED) with the support of the West African Health Organisation (WAHO) conducted a health research ethics workshop in the Liberian capital of Monrovia.
The five-day training programme, which ran from July 16 to July 20, was jointly organised with the Liberian Ministry of Health and Social Welfare (MOH/SW) and brought together 30 health experts from Liberia, Guinea-Bissau, Sierra Leone and Mali.
COHRED, in partnership with WAHO and with the financial backing of the International Development Research Centre (IDRC), is working with these four countries on a 4 year project that is focused on  strengthening research systems for health in West Africa.
Key objectives of the meeting included; increasing participants' awareness of the importance of ethical review of human research, facilitation of the establishment of National Research Ethics Committees (RECs),  fostering a collaborative approach to research ethics training  and  to identify country specific challenges faced by  RECs.
Participants at the engagement observed that there was still limited coordination, governance, management and financing of research ethics activities in the WAHO region. Some countries have no national research ethics committees and the existing ones had weak research regulatory oversight systems. All the countries reported lack of human resources, budgetary allocation for research ethics administration and weak information management systems as recurring challenges. They also noted that research was currently being conducted at a very low scale in their countries mainly by governments and independent institutions, but with minimal or no ethical review.
Therefore, the roadmap agreed upon at the workshop was for the countries to work on establishment and strengthening research ethics committees and to encourage all institutions of higher learning to establish RECs (IRBs). The participating countries also agreed to start working on drafting research oversight regulatory documents, bind all research stakeholders to the conduct of ethical research and share documents like national research agendas and policies.
The roadmap will help countries to promote and better coordinate best practices in ethical review of human research, adopt a collaborative approach to research ethics training and improve the efficiency of research ethics administration. Ultimately, ethical research will promote innovation for improved health and development for the people in West Africa.
To tackle these challenges, COHRED will provide technical support regarding research ethics training and strengthening the information management systems while WAHO expressed their commitment and unwavering support to improve research ethics regulation in the participating countries and continued advocacy.
A key aspect of our implementation strategy is the recent development of Research for Health and Innovation Organiser on Ethics (RHInnO Ethics) which has come into operation in both pulic and private sector RECs since its launch at Forum 2012.
Provision of effective, practice-tested tools accompanied by training and post-installation support is just one way in which COHRED supports research and innovation for health, equity and development across the globe.
Click here, to see our Video on RHInnO.
Best wishes,
Carel.