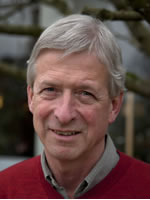 Forum 2012, which marks the 14th edition of the Global Forum for Health Research will be held from 24-26 April in Cape Town, South Africa. This is the latest chapter in a series of global meetings that have been catalytic in raising awareness and inspiring action to better use research for policy-making and to solutions to improve health and equity for all.
The overarching theme of the first thirteen meetings was "Closing the 10/90 gap" – by encouraging high-income countries to spend more on the health problems of low and middle income countries.
From Forum 2012, we are taking a different route. The world has changed. The "10/90 gap" is less relevant today for two major reasons: the total burden of communicable and 'tropical' diseases is reducing so that the importance of non-communicable diseases (NCDs) increases – NCDs were always there, but we chose not to see them. Secondly, the capacity and eagerness of low and middle income countries to deal with their own research and innovation challenges is much higher now than it has ever been – as are their own investments in research, science & technology and innovation. Our host, South Africa, is a great example of this – but this Forum will hear the experience of many other countries as well.
Forum 2012 operates in this new world – one in which the spending of high income countries on the problems of low income countries is increasingly being replaced by the spending of low income countries themselves – in finance, trade and in technology. And better health and less inequity in health are two of the best outcome measures to guide this process.
This and future Forum meetings will concentrate less on "Closing the 10/90 gap" and more on operationalizing "Research and Innovation as key drivers for Health, Equity and Development" – with an emphasis on national capacities and systems that can operationalise this. For Africa in particular, we believe that this strategy is of great relevance to use the increasing economic growth as best as possible – and move into a 'Beyond Aid' mode as soon as possible. We want to highlight the central need for including research and innovation in national development strategies as a critical step towards maximizing health, equity and socio-economic development.
Healthier people drive development, and development brings good health. This is expressed clearly by the new paradigm of 'research and innovation for health' which takes us well beyond the health sector and forces us to involve all other sectors needed to impact on health and equity.
During Forum 2012 in Cape Town, we bring together people from a variety of backgrounds – researchers, policymakers, business leaders and entrepreneurs, members of government, civil society organizations, the youth and the media, and finance. The art of the Forum will be to bring together the right mix of people, ideas, evidence, means and inspiration to initiate action – what we term 'improbable partnerships for action'. They are 'improbable' because they do not happen easily. But they are essential if action and innovation is to occur.
The impact of the Forum will therefore have to be measured by the action it generates, catalyses, initiates or inspires – to improve health, equity and development – and, especially, the action it generates for low and middle income countries to get into the driver's seat of research and innovation growth in their own countries.
We are moving away from simple communication of evidence from research towards honing in on solutions tailored to the local context and this requires a change of attitude. We anticipate that those joining us in Cape Town will contribute in forging this change, and help in bringing research closer to the people by linking its results to applicable solutions that contribute to better lives.
Forum 2012 is also the first Forum organised by COHRED following the merger of our two organisations in 2011. We think we are on the right track. We are encouraged by the positive attitude and commitment of the dozens of colleagues representing many different organisations, sectors and areas of work, who were involved in preparing the programme with the enthusiastic support of a new and great Forum team – that includes our hosts in South Africa's Ministries of Science & Technology and Health – a unique combination to start our new Forum series with.
This Forum will, in the end, be about what the participants make of it. We count on your energy and ideas to make the most of the collective potential that is gathered in Cape Town this April, and work towards new way forward.
This particular edition of the Director's Corner is jointly authored by Carel IJsselmuiden, the Executive Director of the COHRED Group and Dr. Francisco Songane the Chair of the Forum 2012 Steering Committee.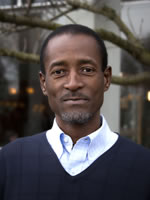 Dr. Francisco Songane
Chair
FORUM 2012 Steering Committee
You can keep up with Forum 2012 on:
Twitter: @SAForum2012
Facebook: https://www.facebook.com/cohredforum