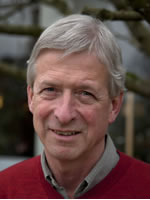 An investment in improving systems, governance and management for research for health in African countries is a direct investment in the continent's economic future
IN THE past five years, African economies have experienced tremendous economic growth rates. However, the continent is still confronted with the world's most serious health crises. Of the 20 countries with the highest maternal mortality ratios worldwide, 19 are in Africa; more than 90% of the estimated 300-million to 500-million malaria cases that occur worldwide every year are in Africans, mainly children under five years of age; only 58% of people living in sub-Saharan Africa have access to safe water supplies; and 60% of those with HIV/AIDS live in Africa.
Donor aid has gone some way to reducing infection and mortality rates, improve health conditions and access to treatment and medicine. However, donor aid has done little to create conditions that drive self-sustaining healthcare systems in Africa and pharmaceutical innovation towards solving Africa's health problems. There is only one World Health Organisation (WHO)-approved laboratory in Africa that produces a vaccine — the "Institut Pasteur de Dakar" in Senegal.
'In 1986, the estimated investment into health research globally was about $30bn, with only 5% spent on the needs of low- and middle-income countries. In 2005, the global total was $160bn, a considerable increase, while the proportion spent in low- and middle income countries is unclear, but is more likely to be over 5% as countries themselves are beginning to invest in their own health research. Accurate figures on health research spending in LMICs are lacking, but work on this is underway at COHRED'.
New ways to prevent disease and new methods to distribute medical supplies and treatment can result only from health research and innovation.
Fortunately, the world is changing. In 1993, the model of research support was unidirectional, from "north" to "south". In 2010, many low-and middle-income countries have become research and innovation leaders themselves, such as India, Thailand and Brazil.
So how can we go "beyond aid" and put in place systems with which African countries can design their own self-sustaining and effective health solutions through research and innovation?
Tanzania has one such success story. In the mid-1990s, the Tanzania Commission for Science and Technology began conducting research on the efficacy of insecticide-treated nets to reduce exposure to malaria and parasites. With the support of the WHO, further research revealed that the nets could help to improve child survival by 23%.
The commission then started to put this research into action. It adopted a social marketing approach to disseminate bed nets, which resulted in a 27% improvement in child survival. The results led to the establishment and revamping of a national malaria control programme, which included the signing of a memorandum of understanding between a local manufacturer, Moshi District, and the ministry of health to standardise nets and distribute them.
The government reformed its tax system on nets by waiving taxes and tariffs on bed nets and worked with the commission, manufacturers, c ivil s ociety o rganisations and financial services providers to create a voucher system through which individuals could redeem vouchers for nets.
Now, 60% of children in Tanzania sleep under bed nets and there is four times more bed-net coverage across the country. The manufacturing firm has strengthened its capabilities by creating almost 7000 new jobs and is now also one of the leading bed-net manufacturers across Africa.
To date, this enabling approach to developing countries' research and innovation has not been well supported as a development strategy. It is with this in mind that the Council on Health Research for Development is taking action. At the end of next month, the council, in collaboration with the Department of Science and Technology, will launch a new series of meetings on research for health on the theme, "Beyond aid … research and innovation as key drivers of health, equity and development". The focus will be on making research and innovation work for health, equity and development.
Three main themes need to be investigated: improving and increasing investments in research and innovation; networking and partnerships for research and innovation; and creating enabling environments for research and innovation. An investment in improving systems, governance and management for research for health in African countries is a direct investment in the continent's economic future.
The above article first appeared in South Africa's Business Day newspaper on the 7th of March 2012. Source: Business Day. http://www.businessday.co.za/articles/Content.aspx?id=166769