Group of Advisors
Research for Health Africa has a group of six advisors who bring their expertise and knowledge to the programme, providing technical and political advice and new ideas and suggestions.  With a diverse range of backgrounds, skills and disciplines, they are able to provide connections to important new partners from their own specialist fields, creating a far-reaching and balanced approach to the programme.  Overall, they help to ensure the success of Research for Health Africa.
The Research for Health Africa advisors are:
Prof. Eric Buch, MD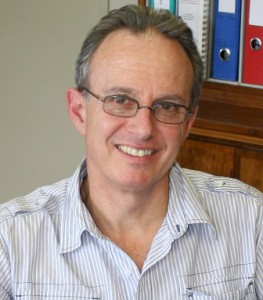 Dean of the Faculty of Health Sciences, University of Pretoria
Eric has over 30 years of executive experience in academic, government, NGO and global health environments in the fields of health policy and management, health systems, health research, the health workforce, education and community service and strategic development.  Over the past decade, he has developed his expertise in the field of Human Resources for Health at the regional and global levels.  Eric is also the scientific coordinator of a European Union Incodev Project on Global Health Initiatives in Africa and until recently was a health advisor to the NEPAD Agency.  He is a medical doctor and a registered specialist in Community Health.
 Dr Paulo Ferrinho MbChb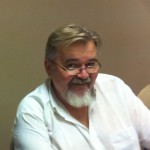 MSc (Medicine), MMed (Community Health), PhD (Community Health), Agregação (Health Systems)
Director of the Instituto de Higiene e Medicina  Tropical (IHMT)
 Professor of International Health, IHMT, Lisbon University
Paulo has specific expertise in the area of Human Resources for Health and Epidemiology.  His recent work involved the coordination of a team of consultants who were developing human resource strategies for Mozambique and Guinea Bissau.  His expertise is also in public health, health policy and strategic management and his work as an independent consultant has concentrated on health systems strengthening and human resources development.   Although based in Portugal, Paulo's work has allowed him to maintain collaborative links with all Lusophone countries – through his technical assistance with strategic planning for health collaboration amongst the member states of Comunidade dos Países de Língua Portuguesa, as well as with Eritrea, Zambia, South Africa, Brazil, Thailand and East Timor. He has served in many senior capacities in the Ministry of Health in Portugal. Paulo is a medical doctor and a registered specialist in tropical medicine.
Prof. Samuel Kofele Martin, MD, MPH
Walter Reed Army Institute of Research (WRAIR) Silver Spring, MD – Retired
Sam is a specialist in the diagnosis treatment and prevention of tropical parasitic diseases retired from the Walter Reed Army Institute of Research (WRAIR). His work initially took him to Nigeria to investigate the role of innate resistance factors like sickle cell trait and G-6-PD deficiency in the protection of children against P. falciparum malaria. He later worked in Kenya, where he played a major role in capacity building by mentoring students and establishing local infrastructure to undertake basic, clinical and field research in malaria and leishmaniasis.  Some of his students now hold positions in universities within and outside Kenya. As Director of the US Army Medical Research laboratory in Kenya (USAMRU-K) he expanded the infectious disease surveillance programme into Uganda and Cameroon to conduct influenza surveillance activities. Sam has received a number of awards for his work including five U. S. government patents. 
Prof John Mugabe, PhD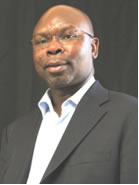 Professor of Science and Innovation Policy, Graduate School of Technology Management (GSTM)
Research Associate, Institute for Technological Innovation (ITI), University of Pretoria.
Director, Science and Innovation Policy Studies (SIPS) Corporation
John's field of expertise, and the topic behind his current research, is focused on the link between Science, Innovation and Public Policy in Africa.  He has published in the area of science and technology policy in Africa, as well as biotechnology and environmental policy and institutional arrangements for environmental sustainability.    He is a keen advocate of capacity building and has been involved in the mobilization of African governments, private sector and civil society to participate in processes and programmes to strengthen Africa's scientific and technological capabilities.  John is writing a book on the political economy of science and innovation policy-making in Africa.
 Dr Amabélia Rodrigues, PhD
President, National Institute of Public Health of Guinea-Bissau (INASA)
Director of Research, Bandim Health Project
Amabélia is striving to raise the profile and increase the capacity of the INASA to become an institution of excellence and innovation in health science and technology, with a view to providing a major contribution to the improvement of the quality of life of the population.   Amabélia draws on her strong research background where she not only researched cholera, rotativirus, malaria and vaccines, but also looked into health information systems and hospital-based surveillance. Amabélia was selected to attend the 2010 International Conference on Emerging Infectious Diseases (ICEID) as part of the International Association of National Public Health Institutes' (IANPHI) Leaders Program, where she was recognized as an outstanding leader who had demonstrated leadership and innovation while overcoming great hardship to advance public health in Guinea Bissau.
Prof. Miriam K. Were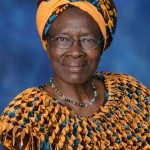 BA, Dip. Ed, MB ChB, MPH, Dr PH
Director, United Nations Population Fund Country Support Team, Addis Ababa (UNFPA/CSTAA) – Retired
Miriam is an advocate and practitioner of the community approach to promoting equity in health and for expanding health services towards attainment of universal access to health and development.  Now retired, her extensive career included senior level roles in the University of Nairobi, UNICEF, WHO and ultimately the United Nations (UNFPA/CSTAA).  Miriam is passionate about the participation of people in their own health care – her work in this area shaped the global approach to fostering health equity.  Amongst her many achievements, Miriam founded the Kenya Medical Women's Association, co-founded the UZIMA Foundation to empower young people and has been a member and chair of the board of AMREF.  Her achievements have been recognised by a succession of honours and prizes from both African and global organisations.
Also see Miriam Were's statement of support on Forum 2012