Our Board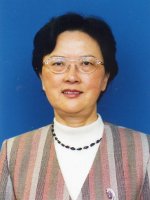 Dr. Jie Chen
Professor of Department of Hospital Management, School of Public Health, Fudan University; Director of Key Lab of Health Technology Assessment, Ministry of Health (MOH) (Fudan University); Head of the WHO Collaborating Centre for Health Technology Assessment and Management; Chairman of Health Technology Assessment (HTA) Agencies, Policymakers & Payers Committee of ISPOR; Director of Shanghai Health Technology Assessment Research Center; Honorary President of Shanghai Medical Women's Association.
China
Dr. Chen graduated from Shanghai Medical University in 1966. She obtained a Master degree of Medicine in the area of Public Health in Shanghai Medical University in 1981. She also studied at Harvard University, School of Public Health in the Master program of Health Policy and Management during 1985-1986.
Dr. Chen worked as a physician and paediatrician for ten years. Afterwards, she founded the Department of Hospital Management, School of Public Health, Shanghai Medical University. In 1993, she was appointed as Vice-President of Shanghai Medical University. She was also the member of the National Expert Committee of the Ministry of Health in China in the past 20 years. In 1998, Dr. Chen joined the headquarter of World Health Organization, and was appointed as Assistant Director General.
As a professor in Social Medicine, Health Administration, Hospital Management, Health Technology Assessment, Health Economics and Clinical Epidemiology, she wrote more than seventy articles and books on these topics. Furthermore, she has been an tutor for more than forty students on their Masters or PhD program.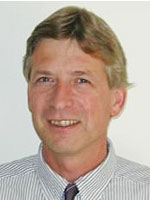 Prof Carel IJsselmuiden, MD, MPH, FFCH(SA)
Director Council on Health for Development (COHRED)
South Africa
Carel is a public health physician and epidemiologist. He has worked in rural medicine, peri-urban and urban health care and environmental health services, as well as in academic public health education and research ethics training. He has also published in various areas in applied research and public health. Carel was the founding Director of the University of Pretoria's School of Health Systems and Public Health until his appointment as COHRED Director in January 2004.
Prof. IJsselmuiden, as COHRED Director, is ex-officio member of the Board.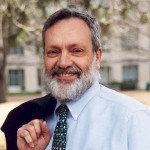 Dr Gerald Keusch (joined in 2012)
Associate Director of the National Emerging Infectious Diseases Laboratory / Professor of Medicine and International Health at the Schools of Medicine and Public Health, Boston University.
Dr. Keusch is a professor of Medicine and International Health at the Schools of Medicine and Public Health, Boston University. He is also the Associate Director of the National Emerging Infectious Diseases Laboratory. Prior to this appointment at BU, Dr. Keusch served as Director of the Fogarty International Center at the National Institutes of Health and Associate Director for International Research in the office of the NIH Director. A graduate of Columbia College and Harvard Medical School, he is Board Certified in Internal Medicine and Infectious Diseases. He has been involved in clinical medicine, teaching and research for his entire career, most recently as Professor of Medicine at Tufts University School of Medicine and Senior Attending Physician and Chief of the Division of Geographic Medicine and Infectious Diseases, at the New England Medical Center in Boston, MA. His research has ranged from the molecular pathogenesis of tropical infectious diseases to field research in nutrition, immunology, host susceptibility, and the treatment of tropical infectious diseases and HIV/AIDS. He was a Faculty Associate at Harvard Institute for International Development in the Health Office. Dr. Keusch has delivered numerous named lectures on topics of science and global health at leading institutions around the world. He is presently involved in international health research and policy with the NIH, the U.S. National Academy of Sciences' Institute of Medicine, the United Nations, and the World Health Organisation.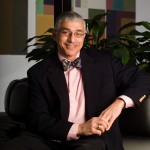 Martín-J. Sepúlveda, M.D. FACP (joined in 2012)
Martin-J. Sepúlveda is an IBM Fellow and Vice President of Health Industries Research for the IBM Corporation. He leads a global team of health industry subject matters experts guiding applied research in diverse disciplines for health care systems solutions and transformation in mature and rapid growth countries world wide. Before this, he served as IBM VP for Integrated Health Services and led health policy, strategy, health benefits design and purchasing, occupational health, wellness and health productivity for IBM globally.
He is a Fellow of the American College of Physicians, the American College of Preventive Medicine, and the American College of Occupational and Environmental Medicine. He was elected an honorary member of the American Academy of Family Medicine and serve on the American Board of Internal Medicine Foundation, the Commonwealth Fund Commission for a High Performance Health System, and the Institute of Medicine's Population Health and Public Health Practice Board. He is chair of the Global Business Group on Health and the Institute for Health Benefits Innovation Research at the Employee benefits Research Institute.
He received his M.D. and M.P.H. degrees from Harvard University. He completed residencies in internal medicine at the University of California San Francisco Hospitals, Occupational/Environmental Medicine at the National Institute for Occupational Safety and Health, trained in the Epidemic Intelligence Service of the US Centers for Disease Control, and completed a fellowship in internal medicine at the University of Iowa Hospitals and Clinics.