We help our partners to achieve health, equity and development by optimizing research and innovation in low-and middle-income countries.
We Offer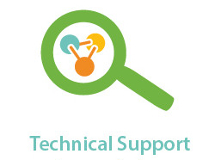 We provide expertise and technical support to governments, research institutions, and to non-profit and for profit organisations working in research and innovation for health.
We design tools to address bottlenecks in research and innovation system optimization for health and equity.

A healthy society is a disaster resilient society
Current Services
What's New
Meeting Report for COHRED Colloquium 4
Event and webinar hosted by the GTHC and COHRED
CFI Global Consultation Document is Out
Statement on the role of Research and Innovation to Achieve Health for All and Sustainable Development
Click here to see